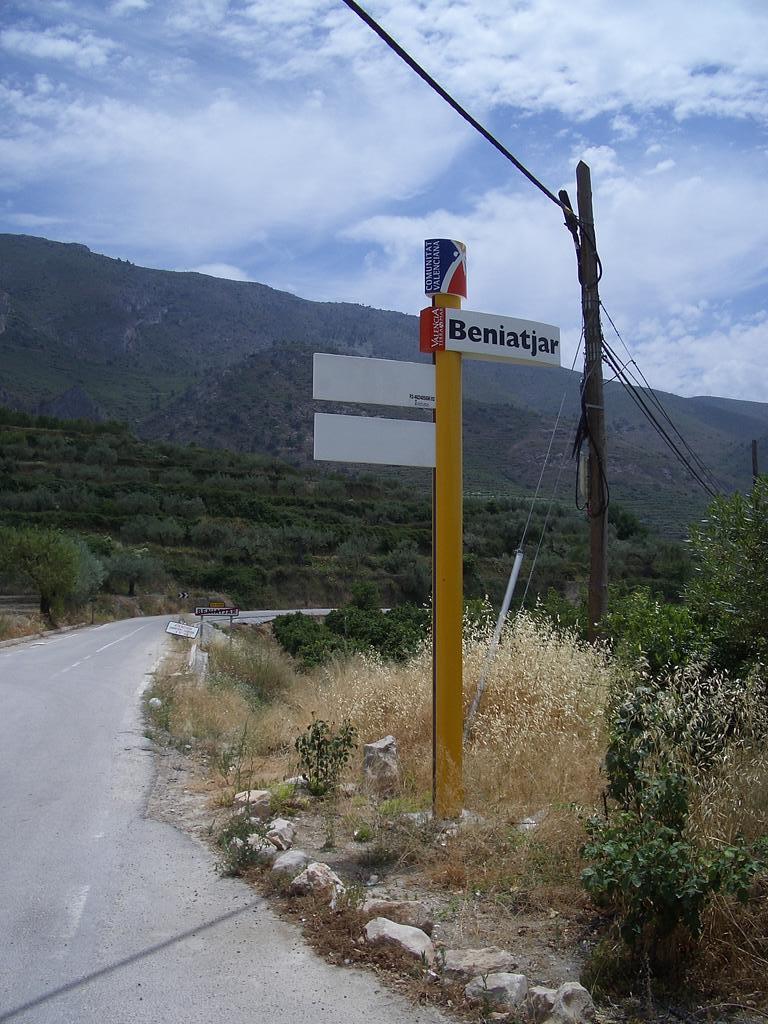 Since the summer of 2004 we have a second home in Spain, in a small rural village high up in the La Benicadell mountains that divides the regions of Valencia and Alicante. Some 400m above sea level with a population of 236 in a mainly agricultural region (olives, vines and oranges), Beniatjar is on the very southern edge of the Community of Valencia, 38 km inland from the Mediterranean coast. The nearest town is Albaida, about 12 km further inland to the west while lively Xativa (20 km to the northwest) offers historic sightseeing and a range of interesting shops. Travelling east towards the coast, Gandia is about 2km inland of the coast and boasts department stores, large hypermarkets and a tree-lined boulevard running through the centre of the town and there is a busy port to the north of the town. 8 km south of Gandia is the picturesque town of Oliva, with the steep hills and ancient houses of the Moorish quarter, the wide boulevards home to a busy street market and the many bars and restaurants in a setting that is strongly reminiscent of Paris.

An ideal retreat for that quiet, peaceful "get-away-from-it-all break", or as a base for a cycling or mountaineering trip, this home will be available for rent to friends and family in 2006. A website is being put together packed with information on where to go, what to see & do, where to eat & drink, etc as well as useful information about the house itself and the local community. Getting to Beniatjar is quite easy - it is about 1.5 hours drive from either Valencia or Alicante airports and it is possible to reach it via public transport although this would take most of the day. And it's not expensive to get there - flights to Valencia from London Stansted via Ryanair cost as little as 99p one way (plus taxes) on some days! Car rental is good value at about £60 - £70 per week for a compact car with air conditioning and the roads are truly excellent.

Some pictures taken by ourselves and visitors to the house.